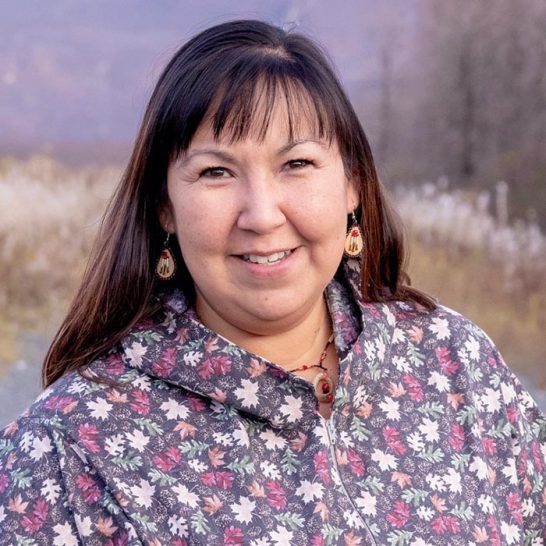 Executive Director
Serena Fitka
Serena 'Cuucitcuar' Fitka is Yup'ik and grew up in St. Mary's. Her parents are William and Hilda (Heckman) Alstrom of St. Mary's, paternal grandparents are the late Fred and Domitilla (Afcan) Alstrom of St. Mary's, and maternal grandparents Tommy and Martina (Sipary) Heckman of Pilot Station. Serena is married to Chris Fitka of Marshall and together they have three children and they currently live in Valdez, Alaska.
Serena and her family have a strong connection to the Yukon River; both with the resources and the people who rely on them. Serena and her husband Chris from Marshall, Alaska, enjoy passing on their traditional knowledge to their 3 daughters. She graduated from the University of Alaska Fairbanks with a degree in Business Administration with Leadership Distinction.
Professionally, Serena has worked for Yupiit of Andreafski Tribal Government, Tanana Chiefs Conference, and Alaska Native Tribal Health Consortium with extensive experience in non-profit, grant, and program management.
Serena enjoys fishing, camping, hunting, and basketball. When you don't find her enjoying the outdoors she is likely beading and skin sewing.
Finance Manager
Richell Carmichael
Richell is a lifelong Alaskan, born and raised in Palmer, Alaska. Richell began working with YRDFA in 2010, where she really found a love for learning more about the Yukon, its people and its resources. Richell has a Bachelor of Science in Finance as well as a Masters in Business Administration from the University of Colorado.

Outside of the office, Richell is a wife and a mother of two boys. Most of her free time is facilitating their activities, but as often as she can, she is taking in the views from the top of the nearest mountain.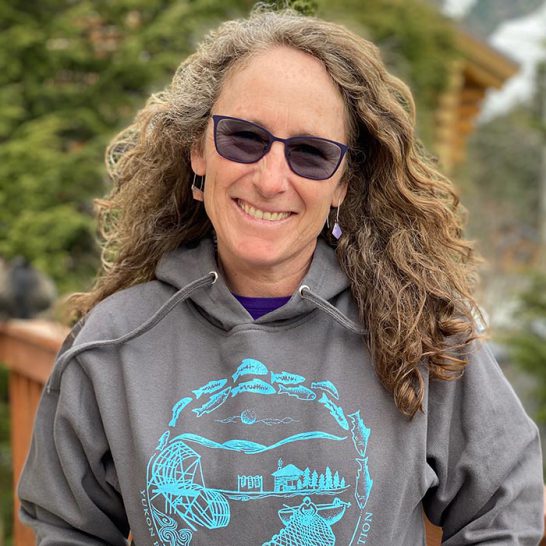 Anthropologist
Catherine Moncrieff
Catherine grew up in Dena'ina country, since moving to Anchorage at 5 years old. She comes from a family of immigrants who have been moving west each generation for a 100 years - Europe to Eastern Canada, to Quebec, to Alberta, to British Columbia where she was born, and finally Anchorage, where her family moved in 1974, and Girdwood.

She has been grateful for the enriching opportunity to work with YRDFA and Yukon River fishers since April 2002. Her first project was wrapping up YRDFA's original Traditional Ecological Knowledge of Salmon project.

Since then Catherine has become the staff Anthropologist and her main goal is to help Yukon River fishers have a stronger voice in management of their fishery. Her previous work with the Anchorage Waterways Council introduced her to urban people who love rivers. The UAA Institute of Social and Economic Research took her to Kotzebue and Selawik, Alaska for a Living Conditions study during her work for her Master's degree in Applied Cultural Anthropology from the University of Alaska, Anchorage (UAA). She also has a Bachelor of Science in Cultural Geography and Ecosystems from the University of Oregon.

Catherine lives in Girdwood with her fiancé and two teenagers. When not at work, you can find her on the slopes of Alyeska or hiking, biking, boating, or enjoying the great outdoors.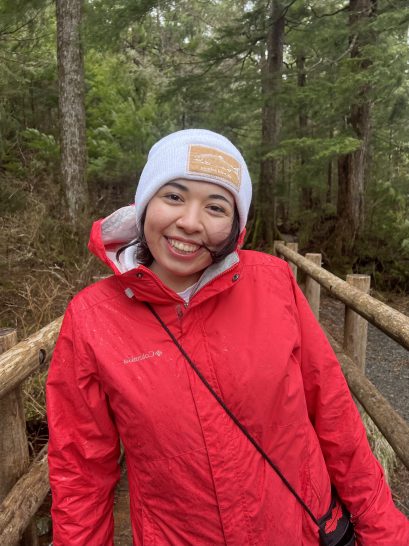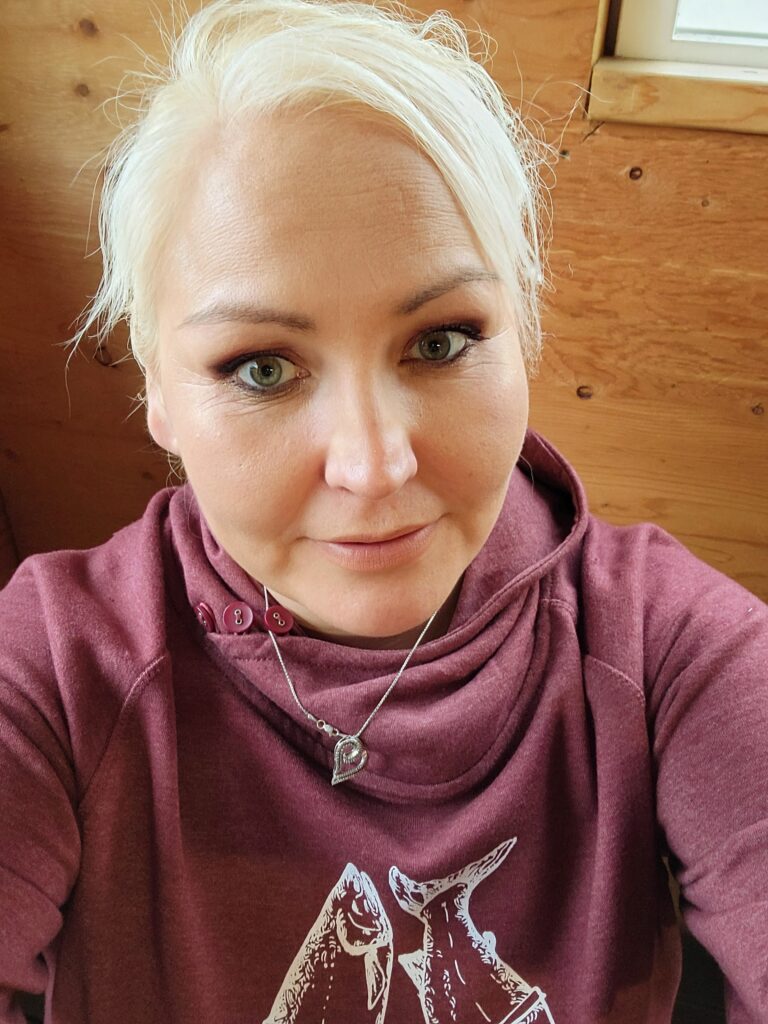 Policy Coordinator
Gabe Canfield
Gabe Canfield "Kungunna" is Iñupiaq, was born in Fairbanks but grew up in Ketchikan in Southeast AK. Her family comes from Wales, Nome and Ketchikan, and she now lives on Dena'ina Elnena. Her parents are Leah and Perry Canfield of Ketchikan, her paternal grandparents are Pamela Canfield of Ketchikan and William Perry Canfield of Washington, and her maternal grandparents are the late Florence and Walter Weyapuk of Wales.
Gabe graduated from Dartmouth College in 2021 with a degree in Environmental Studies and Native American Studies and is excited to be working in the field of Indigenous Advocacy and resource management during the past year and into the future.
Gabe is a lifelong Alaskan, avid fisherman, hiker, berry picker, loves being outdoors, going to the gym, and being with friends and family.
Project Manager
Rachael Kangas
Rachael Marie Kangas Madros is part Athabascan and resides in Ruby, Alaska with her husband Ryan and their 5 children. Rachael's parents are Ivan Kangas and Kathryn Kangas. Rachael's grandfather Albert Kangas settled in Ruby, Alaska with her grandmother Nora Molly Kangas and lived out a legacy of being a successful goldminer. Rachael's mother Kathryn Kangas was born in Levittown Pennsylvania but her mother Lillian Albert Snyder was from Kokrines, Alaska which is now a ghost town on the Yukon River. Kathryn was curious about being Athabaskan and journeyed to Alaska and she has never left since. Rachael's parents raised her to utilize the subsistence bounties that surround them living on the Yukon River. She is an avid fisherwomen and enjoys hunting, camping and being on the River. Rachael has been in many positions in which has given her knowledge in many important areas such as, 12 years as a Community Health Practitioner, 5 years as a TCC Social worker, President of Corporation for 3 years and continues to work on the Native Corporations board as the secretary/treasurer. She had also served on their Tribal court as a Children in need of aid judge and served on their local Native Tribal Organization and local City government council as the secretary/treasurer also. She has a determination to assist organizations on writing grants and has been very successful in being awarded several grants to better her community's needs. She is a small business owner and runs a successful Bed & Breakfast and R&R Catering Company. Rachael's passion for ensuring the Yukon River one days flows freely with a abundance of Salmon for all of the Native people to enjoy and fill there smokehouses once again gives her the motivation and determination to work cohesively with all of the partners YRDFA has relations with to keep communications transparent to our Native People salmon needs.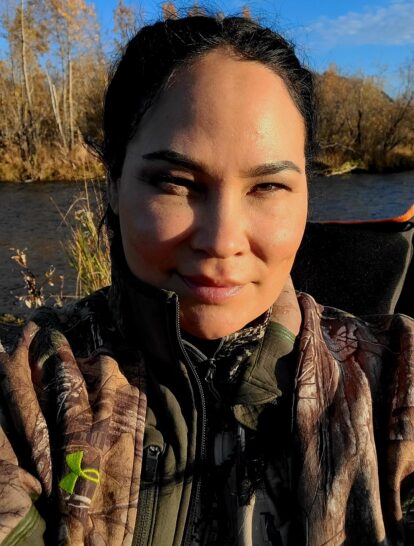 Policy Coordinator
Michelle Smith
Michelle "Qakvaralria" Smith is Yup'ik originally from Nunapitchuk, AK. Her parents are Mark & the late Elena (Tobeluk) Gleason, maternal grandparents are the late John Tobeluk Sr. & Helena (Evon) Tobeluk of Nunaptichuk, AK. Michelle spent her childhood on the Kuskokwim before moving to Bristol Bay, where she commercial and subsistence fished, and raised her three children.
Michelle graduated from University of Fairbanks in 2014 with a degree in Applied Business and Sustainable Energy (OE). Before that, she attended Wenatchee Valley College and Shoreline Community College where she began her Computer Science Degree, becoming MSCE and A+ certified.
Most recently, Michelle was a drift boat commercial fisherwoman in Bristol Bay during the summer and worked as an Accountant/Office Manager the rest of the year. Professionally, Michelle has experience working with IHS hospitals, tribal associations, and other non-profit organizations in both I.T. and case management.
Michelle now resides on Dena'ina Benteh land (Wasilla, AK) with her youngest child. She is passionate about her cultural & traditional ways of life, enjoys fur sewing, beading and everything that involves nature.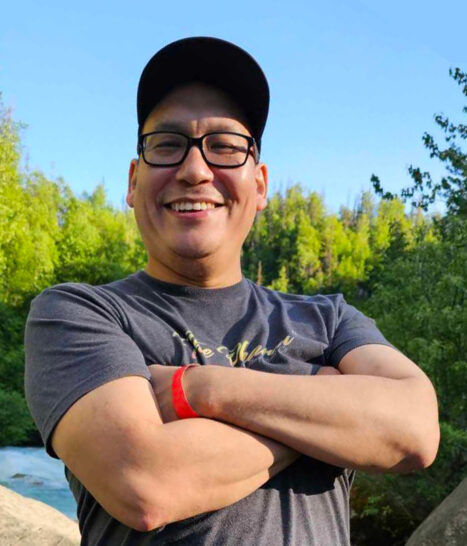 Communications Coordinator
Mike McIntyre
Mike "Aucukuaq" McIntyre is Yup'ik who grew up in Eek, Alaska and moved to Bethel when he was very young. His parents are John and Agnes McIntyre. His grandparents are the late Tom and Elena McIntyre from Eek, Alaska; Julia and the late George Nevak from Toksook Bay, Alaska. Mike has recently moved to the Mat-su Valley to be closer to his family and new baby.
Growing up in and around the Kuskokwim River, commercial and subsistence fishing since he was a toddler. Mike has a close connection to salmon, growing up in the summertime at fishcamp helping his parents and grandparents fish, cut and smoke their most prized salmon strips.
Mike has been working in the Information Technology & Communications field for the past 20 years. Creating media through graphic design, publications, photography and videography, creating electronic form processes, developing websites and developing social media for organizations. Outside of work, Mike has been making art with Yup'ik mask carving, painting canvas, creating music and writing songs in Yup'ik for his band Frozen Whitefish.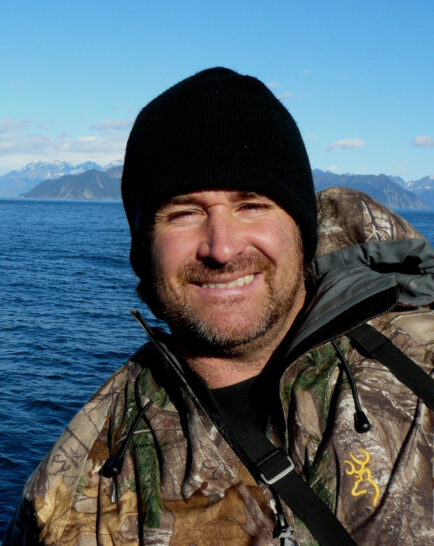 Environmental Specialist
James Van Lanen
James Van Lanen is an anthropologist with expertise in human ecology, hunter-gatherer studies, socioecological resilience theory, community-based natural resource management, indigenous stewardship, co-management, subsistence policy and management, traditional ecological knowledge, ecological restoration, and ecosystem change in relation to human uses of wild resources. He previously spent thirteen years working as a Subsistence Resource Specialist for the Alaska Department of Fish and Game, where he worked on projects with several Yukon River communities. James has also worked on conservation issues with indigenous communities in Southeast Asia, South America, and Africa. He currently lives in the Upper Copper River Basin.