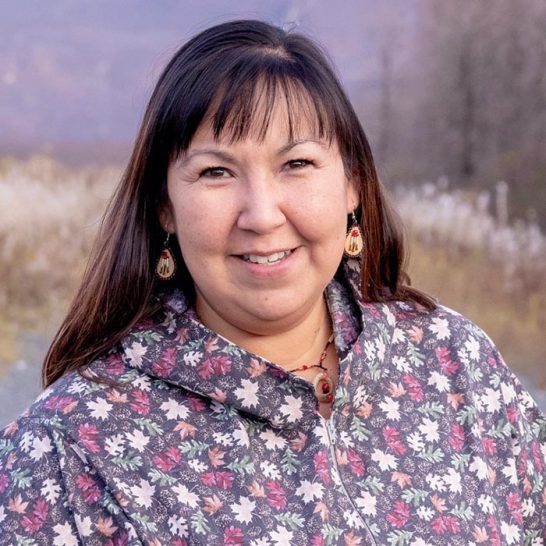 Executive Director
Serena Fitka
Serena 'Cuucitcuar' Fitka is Yup'ik and grew up in St. Mary's. Her parents are William and Hilda (Heckman) Alstrom of St. Mary's, paternal grandparents are the late Fred and Domitilla (Afcan) Alstrom of St. Mary's, and maternal grandparents Tommy and Martina (Sipary) Heckman of Pilot Station. Serena is married to Chris Fitka of Marshall and together they have three children and they currently live in Valdez, Alaska.

Serena and her family have a strong connection to the Yukon River; both with the resources and the people who rely on them. Serena and her husband Chris from Marshall, Alaska, enjoy passing on their traditional knowledge to their 3 daughters. She graduated from the University of Alaska Fairbanks with a degree in Business Administration with Leadership Distinction.

Professionally, Serena has worked for Yupiit of Andreafski Tribal Government, Tanana Chiefs Conference, and Alaska Native Tribal Health Consortium with extensive experience in non-profit, grant, and program management.

Serena enjoys fishing, camping, hunting, and basketball. When you don't find her enjoying the outdoors she is likely beading and skin sewing.
Finance Manager
Richell Carmichael
Richell is a lifelong Alaskan, born and raised in Palmer, Alaska. Richell began working with YRDFA in 2010, where she really found a love for learning more about the Yukon, its people and its resources. Richell has a Bachelor of Science in Finance as well as a Masters in Business Administration from the University of Colorado.

Outside of the office, Richell is a wife and a mother of two boys. Most of her free time is facilitating their activities, but as often as she can, she is taking in the views from the top of the nearest mountain.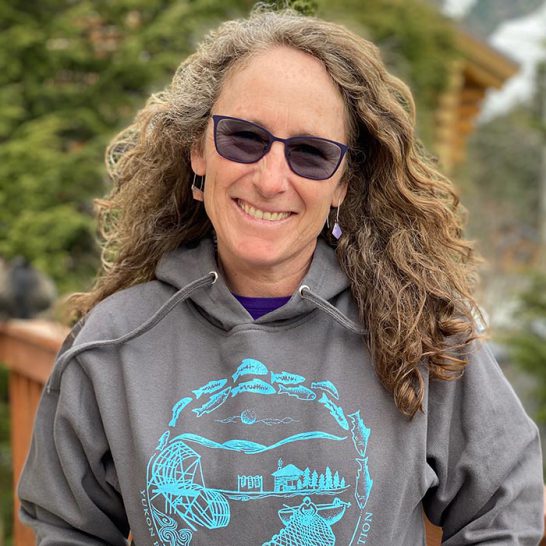 Anthropologist
Catherine Moncrieff
Catherine grew up in Dena'ina country, since moving to Anchorage at 5 years old. She comes from a family of immigrants who have been moving west each generation for a 100 years - Europe to Eastern Canada, to Quebec, to Alberta, to British Columbia where she was born, and finally Anchorage, where her family moved in 1974, and Girdwood.

She has been grateful for the enriching opportunity to work with YRDFA and Yukon River fishers since April 2002. Her first project was wrapping up YRDFA's original Traditional Ecological Knowledge of Salmon project.

Since then Catherine has become the staff Anthropologist and her main goal is to help Yukon River fishers have a stronger voice in management of their fishery. Her previous work with the Anchorage Waterways Council introduced her to urban people who love rivers. The UAA Institute of Social and Economic Research took her to Kotzebue and Selawik, Alaska for a Living Conditions study during her work for her Master's degree in Applied Cultural Anthropology from the University of Alaska, Anchorage (UAA). She also has a Bachelor of Science in Cultural Geography and Ecosystems from the University of Oregon.

Catherine lives in Girdwood with her fiancé and two teenagers. When not at work, you can find her on the slopes of Alyeska or hiking, biking, boating, or enjoying the great outdoors.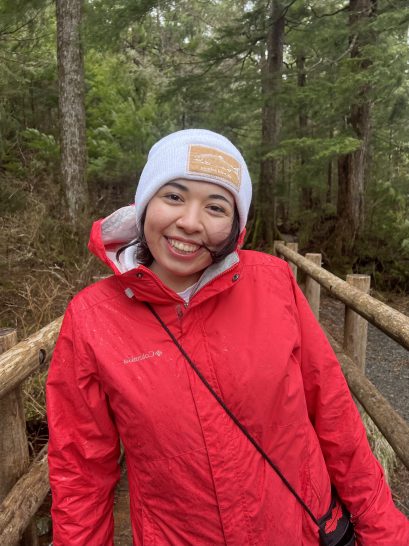 Project Coordinator
Gabe Canfield
Gabe Canfield "Kungunna" is Iñupiaq, was born in Fairbanks but grew up in Ketchikan in Southeast AK. Her family comes from Wales, Nome and Ketchikan, and she now lives on Dena'ina Elnena. Her parents are Leah and Perry Canfield of Ketchikan, her paternal grandparents are Pamela Canfield of Ketchikan and William Perry Canfield of Washington, and her maternal grandparents are the late Florence and Walter Weyapuk of Wales.
Gabe graduated from Dartmouth College in 2021 with a degree in Environmental Studies and Native American Studies and is excited to be working in the field of Indigenous Advocacy and resource management during the past year and into the future.
Gabe is a lifelong Alaskan, avid fisherman, hiker, berry picker, loves being outdoors, going to the gym, and being with friends and family.