The Yukon River Drainage Fisheries Association announces our new Executive Director!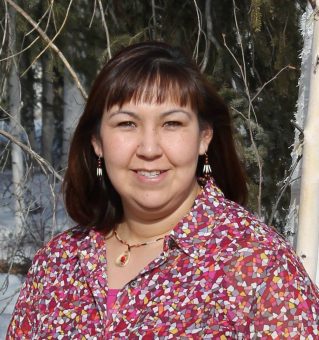 Serena Fitka is the newly hired Executive Director for Yukon River Drainage Fisheries Association. As a life-long Alaskan Serena grew up in St. Mary's and currently resides in Valdez, Alaska. Her education consists of not only living and working on the Yukon River, but also a degree in Business Administration in Management and Organizations. In addition, Serena has Leadership Distinction from the University of Alaska Fairbanks. Professionally, Serena has worked for Yupiit of Andreafski Tribal Government, Tanana Chiefs Conference, and Alaska Native Tribal Health Consortium with extensive experience in non-profit, grant, and program management.
Serena and her family have a strong connection to the Yukon River; both with the resources and the people who rely on them. Serena and her husband Chris from Marshall, Alaska, enjoy passing on their traditional knowledge to their 3 daughters. Serena enjoys fishing, camping, hunting, and basketball. When you don't find her enjoying the outdoors she is likely beading and skin sewing.
The YRDFA Board and staff are very excited by the outcome of our hiring process and look forward to the energy and passion that Serena brings to the organization. YRDFA's outgoing Director Wayne Jenkins, staff, and Board will be supporting Serena's transition into her new position while maintaining all previous commitments and programs.
We look forward to the work ahead for the fishers, fishing communities and fish-based cultures of the Yukon River Drainage!
Thank you for being a part of that effort!